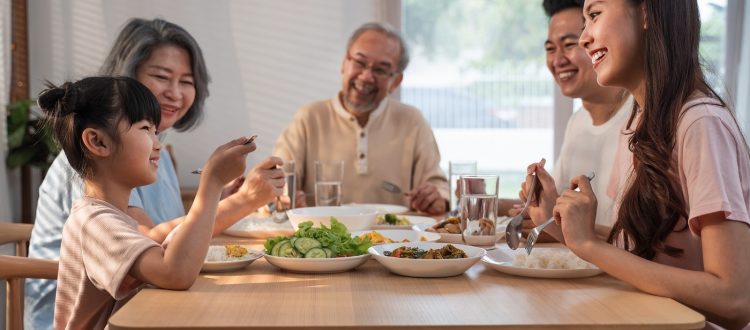 Before You Co-Sign a Mortgage
So you're thinking about co-signing on a mortgage? Great, let's talk about what that looks like. Although it's nice to be in a position to help someone qualify for a mortgage, it's not a decision that you should make lightly. Co-signing a mortgage could have a significant impact on your financial future. Here are some things to consider.
You're fully responsible for the mortgage.
Regardless if you're the principal borrower, co-borrower, or co-signor, if your name is on the mortgage, you are 100% responsible for the debt of the mortgage. Although the term co-signor makes it sound like you're somehow removed from the actual mortgage, you have all the same legal obligations as everyone else on the mortgage. When you co-sign for a mortgage, you guarantee that the mortgage payments will be made, even if you aren't the one making them.
So, if the primary applicant cannot make the payments for whatever reason, you'll be expected to make them on their behalf. If payments aren't made, and the mortgage goes into default, the lender will take legal action. This could negatively impact your credit score. So it's an excellent idea to make sure you trust the primary applicant or have a way to monitor that payments are, in fact, being made so that you don't end up in a bad financial situation.
You're on the mortgage until they can qualify to remove you.
Once the initial mortgage term has been completed, you won't be automatically removed from the mortgage. The primary applicant will have to make a new application in their own name and qualify for the mortgage on their own merit. If they don't qualify, you'll be kept on the mortgage for the next term.
So before co-signing, it's a good idea to discuss how long you can expect your name will be on the mortgage. Having a clear and open conversation with the primary applicant and your independent mortgage professional will help outline expectations.
Co-signing a mortgage impacts your debt service ratio.
When you co-sign for a mortgage, all of the debt of the co-signed mortgage is counted in your debt service ratios. This means that if you're looking to qualify for another mortgage in the future, you'll have to include the payments of the co-signed mortgage in those calculations, even though you aren't the one making the payments directly.
As this could significantly impact the amount you could borrow in the future, before you co-sign a mortgage, you'll want to assess your financial future and decide if co-signing makes sense.
Co-signing a mortgage means helping someone get ahead.
While there are certainly things to consider when agreeing to co-sign on a mortgage application, chances are, by being a co-signor, you'll be helping someone you care for get ahead in life. The key to co-signing well is to outline expectations and over-communicate through the mortgage process.
If you have any questions about co-signing on a mortgage or about the mortgage application process in general, please connect anytime. It would be a pleasure to work with you.