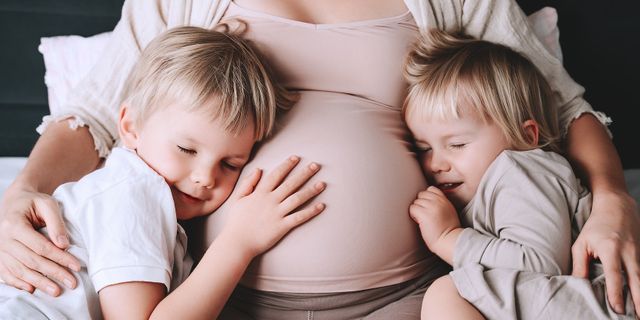 Getting a Mortgage While on Parental Leave
Chances are if the title of this article piqued your interest enough to get you here, your family is probably growing. Congratulations!
If you've thought now is the time to find a new property to accommodate your growing family, but you're unsure how your parental leave will impact your ability to get a mortgage, you've come to the right place!
Here's how it works. When you work with an independent mortgage professional, it won't be a problem to qualify your income on a mortgage application while on parental leave, as long as you have documentation proving that you have guaranteed employment when you return to work.
A word of caution, if you walk into your local bank to look for a mortgage and you disclose that you're currently collecting parental leave, there's a chance they'll only allow you to use that income to qualify. This reduction in income isn't ideal because at 55% of your previous income up to $595/week, you won't be eligible to borrow as much, limiting your options.
The advantage of working with an independent mortgage professional is choice.  You have a choice between lenders and mortgage products, including lenders who use 100% of your return-to-work income.
To qualify, you'll need an employment letter from your current employer that states the following:
Your employer's name preferably on the company letterhead
Your position
Your initial start date to ensure you've passed any probationary period
Your scheduled return to work date
Your guaranteed salary
For a lender to feel confident about your ability to cover your mortgage payments, they want to see that you have a position waiting for you once your parental leave is over. You might also be required to provide a history of your income for the past couple of years, but that is typical of mortgage financing.
Whether you intend to return to work after your parental leave is over or not, once the mortgage is in place, what you decide to do is entirely up to you. Mortgage qualification requires only that you have a position waiting for you.
If you have any questions about this or anything else mortgage-related, please connect anytime. It would be a pleasure to work with you.