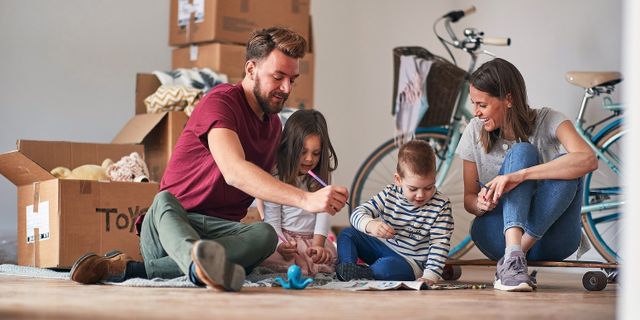 Bridge Financing and Deposit Lending
Let's say you have a home that you've outgrown; it's time to make a move to something better suited to your needs and lifestyle. You have no desire to keep two properties, so selling your existing home and moving into something new (to you) is the best idea.
Ideally, when planning out how that looks, most people want to take possession of the new house before moving out of the old one. Not only does this make moving your stuff more manageable, but it also allows you to make the new home a little more "you" by painting or completing some minor renovations before moving in.
But what if you need the money from the sale of your existing home to come up with the downpayment for your next home? This situation is where bridge financing comes in.
Bridge financing allows you to bridge the financial gap between the firm sale of your current home and the purchase of your new home. Bridge financing allows you to access some of the equity in your existing property and use it for the downpayment on the property you are buying.
So now let's also say that it's a very competitive housing market where you're looking to buy. Chances are you'll want to make the best offer you can and include a significant deposit. If you don't have immediate access to the cash in your bank account, but you do have equity in your home, a deposit loan allows you to make a very strong offer when negotiating the terms of purchasing your new home.
Now, to secure bridge financing and/or a deposit loan, you must have a firm sale on your existing home. If you don't have a firm sale on your home, you won't get the bridge financing or deposit loan because there is no concrete way for a lender to calculate how much equity you have available.
A firm sale is the key to securing bridge financing and a deposit loan.
So if you'd like to know more about bridge financing, deposit loans, or anything else mortgage-related, please connect anytime! It would be a pleasure to work with you.