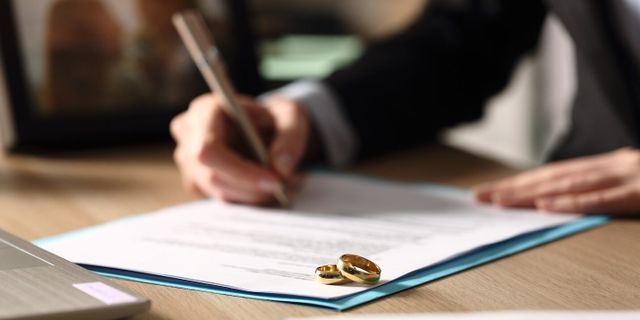 Understanding a Spousal Buyout Mortgage
If you're going through or considering a divorce or separation, you might not be aware that there are mortgage products designed to allow you to refinance your property and buy out your ex-spouse.
If you're like most people, your property is your most significant asset and is where most of your equity is tied up. If this is the case, it's possible to structure a new mortgage that allows you to purchase the property from your ex-spouse for up to 95% of the property's value. Alternatively, if your ex-spouse wants to keep the property, they can buy you out using the same program.
It's called the spousal buyout program. Here are some of the common questions people have about the program.
Is a finalized separation agreement required?
Yes. To qualify, you'll need to provide the lender with a copy of the signed separation agreement, which clearly outlines asset allocation. 
Can the net proceeds be used for home renovations or pay off loans?
No. The net proceeds can only buy out the other owner's share of equity and/or pay off joint debt as explicitly agreed upon in the finalized separation agreement.
What is the maximum amount that you can access through the program?
The maximum equity you can withdraw is the amount agreed upon in the separation agreement to buy out the other owner's share of the property and/or retire joint debts (if any), not exceeding 95% loan to value.
What is the maximum permitted loan to value?
The maximum loan to value is the lesser of 95% or the remaining mortgage + the equity required to buy out other owner and/or pay off joint debt (which, in some cases, can total < 95% LTV. The property must be the primary owner-occupied residence.
Do all parties have to be on title?
Yes. All parties to the transaction have to be current registered owners on title. Your solicitor will be required to confirm this with a title search.
Do the parties have to be a married or common-law couple?
No. Not only will the spousal buyout program support married and common-law couples who are divorcing or separating, but it's also designed for friends or siblings who need an exit from a mortgage. The lender can consider this on an exception basis with insurer approval. In this case, as there won't be a separation agreement, a standard clause will need to be included in the purchase contract to outline the buyout.
Is a full appraisal required?
Yes. When considering this type of mortgage, a physical appraisal of the property is required as part of the necessary documents to finalize the transaction.
While this is a good start to answering some of the questions you might have about getting a mortgage to help you through a marital breakdown, it's certainly not comprehensive. When you work with an independent mortgage professional, not only do you get a choice between lenders and considerably more mortgage options, but you get the unbiased mortgage advice to ensure you understand all your options and get the right mortgage for you.
Please connect anytime; it would be a pleasure to discuss your needs directly and provide you with options to help you secure the best mortgage financing available. Also, please be assured that all communication will be held in the strictest of confidence.