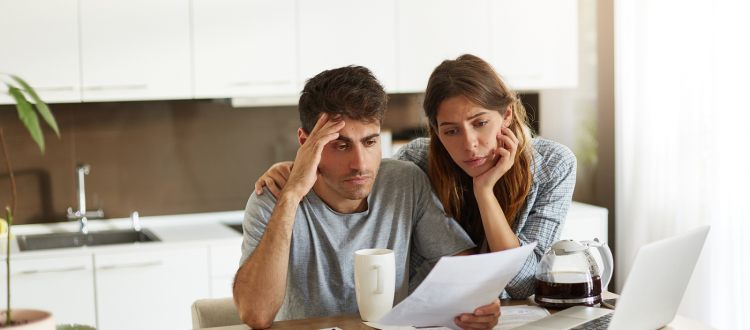 Mortgage Refinance To Consolidate Debt
If you're a homeowner looking to optimize your finances, consider taking advantage of your home's equity to reposition any existing debts you may have.
If you've accumulated consumer debt, the payments required to service these debts can make it difficult to manage your daily finances. A consolidation mortgage might be a great option for you!
Simply put, debt repositioning or debt consolidation is when you combine your consumer debt with a mortgage secured to your home. To make this happen, you'll borrow against your home's equity.
This can mean refinancing an existing mortgage, securing a home equity line of credit, or taking out a second mortgage. Each mortgage option has its advantages which are best outlined in discussion with an independent mortgage professional.
Some of the types of debts that you can consolidate are:
Credit Card
Unsecured Line of Credit
Car Loan
Student Loans
Personal or Payday Loans
Most unsecured debt carries a high interest rate because the lender doesn't have any collateral to fall back on should you default on the loan. However, as a mortgage is secured to your home, the lender has collateral and can provide you with lower rates and more favourable terms.
Debt consolidation makes sense because it allows you to take high-interest unsecured debts and reposition them into a single low payment.
So, when considering the best mortgage for you, getting a low rate is important, but it's not everything. Your goal should be to lower your overall cost of borrowing. A mortgage that allows for flexibility in prepayments helps with this. It's not uncommon to find a mortgage at a great rate that allows you to increase your payments by 15% per payment, double your payments, or make a lump sum payment of up to 15% annually.
As additional payments go directly to the principal repayment of the loan, once you've consolidated all your debts into a single payment, it's smart to take advantage of your prepayment privileges by paying more than just your minimum required mortgage payment, as this will help you become debt-free sooner.
While there is a lot to unpack here, if you'd like to discuss what using a mortgage to reposition your debts could look like for you, here's a simple plan we can follow:
First, we'll assess your existing debt to income ratio.
We'll establish your home's equity.
We'll consider all your mortgage options.
Lastly, we'll reposition your debts to help optimize your finances.
If this sounds like the plan for you, the best place to start is to connect directly. It would be a pleasure to work with you.