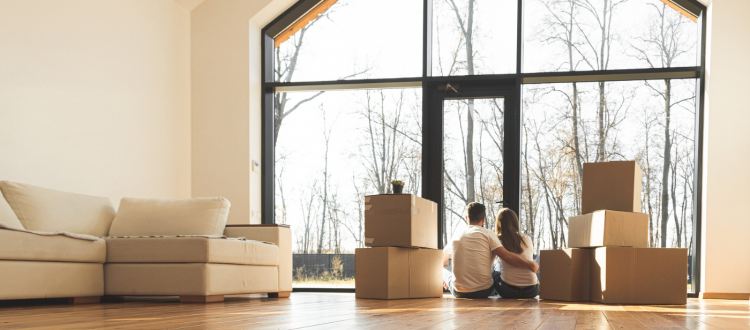 The Home Buying Process Explained
If you're in the early stages of planning to buy either your first home or your next home, you've come to the right place! Even if you've been through it before, the home buying process can be daunting, but it doesn't have to be when you have the right people on your side!
The purpose of this article is to share a high-level view of the home buying process. Obviously, the finer details can be addressed once you've submitted an application for pre-approval. But for now, here are some of the answers to general questions you may have as you work through your early preparations.
Are you credit-worthy?
Having an established credit profile is essential when applying for a mortgage. For your credit to be considered established, you'll want to have a minimum of two trade lines (credit cards, loans, or lines of credit) with a minimum limit of $2500, reporting for a period of at least two years.
From there, you'll want to make sure that your debt repayment is as close to flawless as possible. Think of it this way: Why would a lender want to lend you money if you don't have a history of timely repayment on the loans you already have? Making your payments on time, as agreed, is crucial.
We all know, however, that mistakes can happen and payments might get missed. If that's the case, it's best to catch up as quickly as possible! Late payments only register on your credit report if you're past due by 30 days.
How will you make your mortgage payments?
When providing you with a mortgage, lenders are trusting you with a lot of money. They'll want to feel really good about your ability to pay that money back, over an agreed period of time, with interest.
The more stable your employment, the better chances you have of securing mortgage financing. Typically, you'll want to be employed in a permanent position or have your income averaged over a period of two years. If you're self-employed, expect to provide a lot more documentation to substantiate your income.
How much skin do you have in the game?
If you're borrowing money to buy a home, you're going to have to bring some money to the table. The best down payment comes from accumulating your own funds supported by documents proving a 90-day history in your bank account. Other down payment sources, such as a gift from a family member or proceeds from another property sale, are completely acceptable.
In Canada, 5% down is the minimum requirement. However, depending on the purchase price, it might be more. Also, you need to be aware that you will likely have to prove access to at least 1.5% of the purchase price to be allocated for closing costs.
How much can you afford?
Here's the thing. What you can afford on paper and what you can afford in real life are often very different amounts. Just because you feel you can afford the proposed mortgage payments, know that you will have to substantiate everything through documentation.
The amount you actually qualify to borrow is based on many factors, certainly too many to list in an article designed to provide you with an overview of the home buying process. However, with that said, it's never too early in the home buying process to seek professional advice. Our services come at no cost to you; it would be our pleasure to help.
Working with an independent mortgage professional will allow you to assess your credit-worthiness, provide insight on how a lender will view your income, help you plan for a down payment, and nail down exactly how much you can afford to borrow. And if you need help putting together a plan to improve your financial situation, we can do that too.
If you'd like to discuss your financial situation and put together a plan to secure mortgage financing, please get in touch!