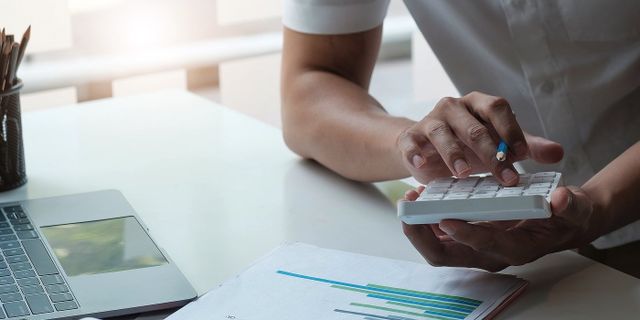 Can you Trust Online Mortgage Calculators?
You'd think an online calculator is a pretty straightforward device, one that you should be able to place your confidence in, and for the most part, they are. Calculators calculate numbers. The numbers are reliable, but how you interpret those numbers, not so much, especially if the goal is mortgage qualification.
If you rely on the numbers from a "What can I afford" or "Mortgage Qualification" calculator without talking to an independent mortgage professional, you're going to be misinformed.
Don't be fooled. Even though an online mortgage calculator can help you calculate mortgage payments or help you assess how additional payments would impact your amortization, they'll never be able to give you an exact picture of what you can afford and how a lender will consider your mortgage application.
While mortgage calculators are objective, mortgage lending isn't. It's 100% subjective. Lenders consider your financial situation, employment, credit history, assets, liabilities, the property you are looking to purchase. Then, they will compare that with whatever internal risk profile they are currently using to assess mortgage lending. Simply put, they don't just look at the numbers.
An online calculator is a great tool to help you run different financial scenarios and help assess your comfort level with different payment schedules and mortgage amounts. However, if you rely on an online calculator for mortgage qualification purposes, you'll be disappointed.
The first step in the mortgage qualification process is a preapproval. A preapproval will examine all the variables on your application, assess your financial situation, and provide you with a framework to buy a property based on your unique circumstance.
Securing a preapproval comes at no cost to you and without any obligation to buy. It'll simply allow you the freedom to move ahead with confidence, knowing exactly where you stand. Something a calculator is unable to do.
Please connect anytime if you'd like to talk more about your financial situation and get a preapproval started. It would be a pleasure to work with you.