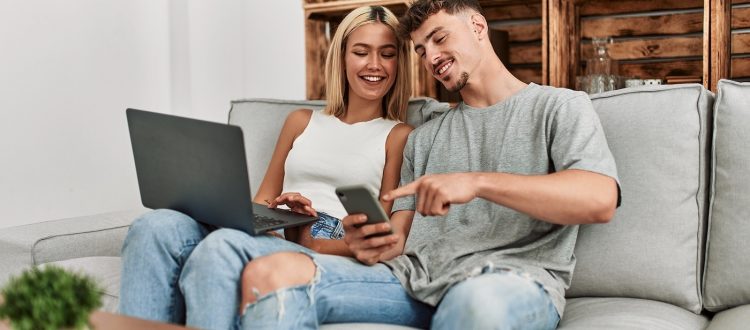 Pay Down Your Mortgage Faster
Being a home owner is excellent, having a huge mortgage isn't. So, if you have a mortgage that you're looking to get rid of as quickly as possible, here are four things you should consider doing.
Accelerate your payments
Making the change from monthly payments to accelerated bi-weekly payments is one of the easiest ways you can make a difference to the bottom line of your mortgage. Most people don't even notice the difference or increased payment.
A traditional mortgage with monthly payments splits the amount owing annually into 12 equal payments. Accelerated biweekly is simply taking a regular monthly payment and dividing it in two, but instead of making 24 payments, you make 26. The extra two payments accelerate the paying down of your mortgage.
Increase your regular mortgage payments
Chances are, depending on the terms of your existing mortgage, you can increase your regular mortgage payment by 10-25%. Alternatively, some lenders even offer the ability to double-up your mortgage payments. These are great options as any additional payments will be applied directly to the principal amount owing on your mortgage instead of a prepayment of interest.
Make a lump-sum payment
Depending on your lender and your mortgage product, you should be able to put down anywhere from 10-25% of the original mortgage balance in a bulk payment. Some lenders are particular about when you can make these payments; however, you should be eligible if you haven't taken advantage of a lump sum payment yet this year.
Making a lump-sum payment is a great option if you've come into some money and you'd like to apply it to your mortgage. As this will lower your principal amount owing on the mortgage, it will reduce the amount of interest charged over the life of the mortgage.
Review your options regularly
As your mortgage payments debit from your bank account directly, it's easy to put your mortgage on auto-pilot and not think twice about it until your term is up for renewal. Unfortunately, this removes you from the driver's seat and doesn't allow you to make informed decisions about your mortgage or keep up to date with market conditions.
So let's talk about an annual mortgage review. Working through an annual mortgage review with an independent mortgage professional is beneficial as there may be opportunities to refinance your mortgage and lower your overall cost of borrowing. By reviewing your mortgage at least once a year, you can be sure that you've always got the best mortgage for you! There is no cost involved here, just a quick assessment and peace of mind.
If you've got questions about your existing mortgage or want to compare your mortgage to options available today, please connect anytime. It would be a pleasure to work with you.