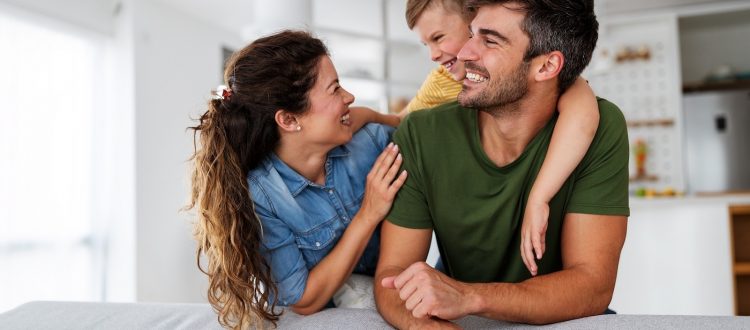 Alternative Lending Provides You With Options
Alternative lending refers to any lending practices that fall outside the normal banking channels. Alternative lenders think outside the box and offer solutions to Canadians who wouldn't otherwise qualify for traditional mortgage financing.
In an ideal world, we'd all qualify for the best mortgage terms available. However, this isn't the case. Securing the most favourable terms depends on your financial situation. Here are a few circumstances where alternative lending might make sense for you.
Damaged Credit
Bad credit doesn't disqualify you from mortgage financing. Many alternative lenders look at the strength of your employment, income, and your downpayment or equity to offer you mortgage financing. Credit is important, but it's not everything, especially if there is a reasonable explanation for the damaged credit.
When dealing with alternative lending, the interest rates will be a little higher than traditional mortgage financing. But if the choice is between buying a property or not, or getting a mortgage or not, having options is a good thing. Alternative lenders provide you with mortgage options. That's what they do best.
So, if you have damaged credit, consider using an alternative lender to provide you with a short-term mortgage option. This will give you time to establish better credit and secure a mortgage with more favourable terms. Use an alternative lender to bridge that gap!
Self-Employment
If you run your own business, you most likely have considerable write-offs that make sense for tax planning reasons but don't do so much for your verifiable income. Traditional lenders want to see verifiable income; alternative lenders can be considerably more understanding and offer competitive products.
As interest rates on alternative lending aren't that far from traditional lending, alternative lending has become the home for most serious self-employed Canadians. While you might pay a little more in interest, oftentimes, that money is saved through corporate structuring and efficient tax planning.
Non-traditional income
Welcome to the new frontier of earning an income.
If you make money through non-traditional employment like Airbnb, tips, commissions, Uber, or Uber eats, alternative lending is more likely to be flexible to your needs.
Most traditional lenders want to see a minimum of two years of established income before considering income on a mortgage application. Not always so with alternative lenders, depending on the strength of your overall application.
Expanded Debt-Service Ratios
With the government stress test significantly lessening Canadians' ability to borrow, the alternative lender channel allows expanded debt-service ratios. This can help finance the more expensive and suitable property for responsible individuals.
Traditional lending restricts your GDS and TDS ratios to 35/42 or 39/44, depending on your credit score. However, alternative lenders, depending on the loan-to-value ratio, can be considerably more flexible. The more money you have as a downpayment, the more you're able to borrow and expand those debt-service guidelines. It's not the wild west, but it's certainly more flexible.
Connect anytime
Alternative lending can be a great solution if your financial situation isn't all that straightforward. The goal of alternative lending is to provide you with options. You can only access alternative lending through the mortgage broker channel.
Please connect anytime if you'd like to discuss mortgage financing and what alternative lending products might suit your needs; it would be a pleasure to work with you.