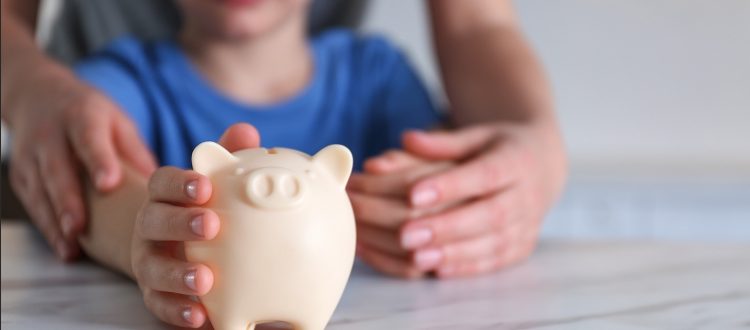 How to Save Money for a Downpayment
Whether you want to set aside money to buy a car or take a vacation, save up for a down payment on a property, or plan for your retirement, the principles are the same.
However, as you're reading this article on a website dedicated to helping you secure mortgage financing, we'll assume you want tips on how to save for a down payment!
The key to saving money is getting clarity – clarity around your income and your expenses, developing and following a clear plan, and seeking help from professionals who can help you see the big picture as well as the details. Although this might seem fundamental, sometimes going back to basics is the best place to start.
Assess your income.
If your goal is to save money, you'll need to identify just how much money you've got to work with! The best way to do this is to write everything down. This could be with paper and a pen or on a spreadsheet; whichever way works best for you is fine. The goal is to have all your income in front of you!
If you're on a fixed income or receive a salary for work, your calculations might be pretty simple. Use the income you actually take home, not your gross income. Include an average of your variable income sources like tips, overtime, bonuses, or shift differentials. You should also include other income sources like an annual tax return, and child tax or other government benefits.
Spend time to make an exhaustive list of all your income sources.
Track your expenses.
Once you've identified what you have to work with on the income side, the next step is to figure out just how much you actually spend to maintain your current lifestyle.
Start by identifying regular bills, then look at your discretionary spending. If you have a budget already in place, you should be able to identify these numbers easily. If not, you can expect that getting clarity around your expenses will be very enlightening. It will be helpful to look through a few months' worth of bank statements to see just how much money you actually spend.
Information is the key to finding clarity. The more information you have, the more equipped you will be to save money. Just like your income, write down all your expenses. This will allow you to assess and reprioritize where you spend your money.
Develop and follow a plan.
Once you have a clear picture of your income and expenses, you need to figure out how to make more money than you spend. Although that sounds so simple, it really isn't. The majority of Canadians incur debt because they spend more money than they make. This is why saving money can be so hard.
But if we're going back to basics, remember this: if you're spending more money than you're making, you need to either increase your income or decrease your expenses to start saving money. There are countless money-saving strategies on the internet; consider following a few financial bloggers, and have fun learning about what works best for you!
Seek help from professionals.
You're probably here to learn about how to save money for a down payment because you want to buy a home soon. If that's the case, be assured you're in the right place. Putting together a plan to secure mortgage financing is one plan you don't have to make on your own.
As independent mortgage professionals, it's our job to help you navigate all aspects of mortgage financing. Just like saving for a down payment is about managing income and expenses, so is getting a mortgage. Income and expenses, along with credit and property, are what a lender looks at when assessing your suitability for a mortgage.
So while you might assume that putting together a plan to save for a down payment is where you should start, it might not actually be the best place to start. Saving money takes time, and while you're doing that, there are many other things you could be doing at the same time, like building credit to increase your chances of qualifying for a mortgage sooner.
When you're ready to assess your financial situation and put together a plan to save for a down payment and get into a mortgage sooner, please get in touch. It would be a pleasure to work with you.